wellbeing workshop 1: 25th July 2021 11.30am
TURNING YOUR ANXIETY INTO CONFIDENCE!

We teamed up with the incredible Liam Hand, of Liam Hand coaching, a transformational coach who has 8 years experience in learning the fastest, most powerful approaches in coaching and therapy that enable lasting transformations,
Overview of the workshop
Learn how to release anxiety and stress and build true confidence
The workshop
What is anxiety and what is confidence? What are the differences between the two?
Why do we feel anxious?
The importance of releasing the root causes of anxiety
Where confidence comes from
Learn some incredible fast techniques and strategies for releasing anxiety instantly and for building confidence- introducing basic TFT tapping and other techniques.
Learn anchoring to access highly confident states instantly- summon confidence whenever you need it.
This workshop aims to allow women to feel a real shift in themselves by the end of the session – to feel more confident and also to have a toolbox of simple techniques to be able to change the way they feel instantly.
WELLBEING WORKSHOP 2: 25TH MAY 2022
OVERCOMING EMOTIONAL EATING
HOSTED BY Jodie Fraser-Smith, FOUNDER OF Awaken Your Inner Self Coaching 
Do you eat when stressed? Do you eat when sad? Do you eat when happy? Do you binge uncontrollably and then find yourself riddled with guilt as to why you have no self control?
After spending many years battling weight-loss and succumbing to emotional eating binges time and time and again I became curious about where the drive to eat to suppress emotions came from. It became an area of immense interest. The more I researched into it the more I realised how we have all been programmed to use food as an emotional tool. With the help of Hypnotherapy and NLP techniques we can rewire the brain to how we are supposed to see food, fuel to survive. This doesn't mean we can't enjoy food but we can learn that we have the power over what we eat and that food does not control us. We can release the shackles of the endless diet cycle that we have become to see as a normal way of life.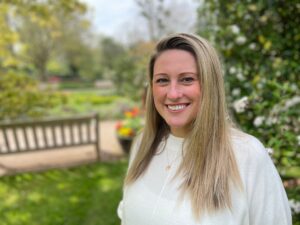 WELLBEING WORKSHOP 3: 30TH JUNE 2022
MASTER YOUR MONEY MINDSET
LADIES: Do you ever stress about money?
Nearly 40% of adults in the UK stress about money – It has become one of the biggest factors in declining mental health!
If you are ever worried about money, or want to learn tools to help you be in a better financial situation than this workshop is for you.
This workshop is open to all women , whether you are struggling with money right now, whether you want to progress your career in the future, or whether you just want to get advice from two top business women who have helped many women become financially free.
MASTER YOUR MONEY MINDSET will be hosted by the incredible Charlotte Balbier, a Multi – Seven Figure Brand Builder and Josie May, Global Six-Figure Business Coach. Recently they have collaborated to launch The Money Mavens which teach on all things business, money, manifesting, mindset, spirituality and sales!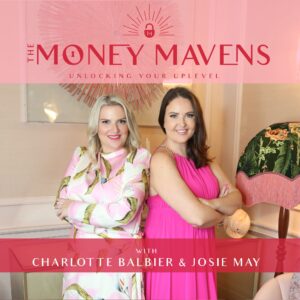 I can't begin to describe how Winners has restored my mental wellbeing. Chloe is supportive and tough in equal measures and has created a group of women that actively support each other.
What I like about Winners is the fact that it is women only. This gave me the confidence to give it a go. Winners has enabled me to feel more confident and I feel stronger. The classes mean a great deal to me. I have met new friends and we support each other.
Fitness is a big part of my life and Winners enables me to push myself and feel strong, which is what I need for my mental wellbeing. I'm seeing real results too which is amazing!!
Winners classes are amazing! As well as losing inches they help with my mental well-being. I always leave a class feeling so much better than when I went in. The feeling of accomplishment is immense and knowing you're also getting fitter, stronger and healthier is a bonus!!!