LEVEL 2 QUALIFIED GYM INSTRUCTOR
LEVEL 3 QUALIFIED PT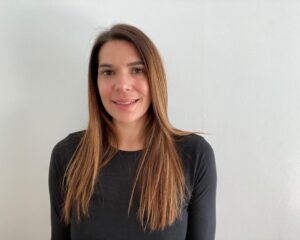 My fitness journey really started in August 2019. I was 38, a full-time mum of 2 and had been battling with my weight and body confidence since my early teens.
Whilst I always tried to stay fit, I always felt self conscious in the gym environment and often made excuses not to go.
I joined Winners following a trial and from the first minute loved the women only environment and Chloe's enthusiasm,motivation and support. I signed up immediately and I can honestly say it has completely changed me in terms of my fitness, strength and body confidence. I was seeing results within the first few months and this kept me motivated.
During lockdown in 2020 I started training 6 days a week and my love for fitness continued to grow. It became the one thing I did just for me and gave me the energy and motivation to deal with the stress of everyday life. I turned 40 in October and I am now the fittest, healthiest, strongest and most body confident I have ever been.
In Summer 2020 I decided to push myself completely out of my comfort zone and started training to be a PT. I never thought at my age I would retrain, but to do something I loved and had become passionate about made the decision so much easier.
Having since passed my Level 2 Fitness Instructor Qualification and Level 3 PT Qualification, I have trained and taught classes and PT at Winners Studios.
I now want to inspire and motivate all you amazing ladies and help you realise that you too can achieve your fitness goals.