OUR WELLBEING WORKSHOPS ARE DESIGNED TO GIVE YOU THE ADVICE AND GUIDANCE YOU NEED TO HELP YOU MANAGE ALL LIFES LITTLE NIGGLES
Life is tough sometimes and we realise that not all of us have access to the right resources so we want to being the BEST resources to our members!
We have teamed up with local professionals who will give our members the ultimate workshops on topics including anxiety workshops, nutrition workshops, emotional eating, and much more!
wellbeing workshop 4: 4th AUGUST 6.00PM - 7.30PM
MENTAL HEALTH AND ME: THE POWER OF BEING YOURSELF!
Do you want to know how to respond positively to challenges and hardwire your brain to create a more resilient you?
This workshop will be hosted by Charlie Caroll, an incredible driven 22 year old, who suffered with mental health and eating disorders from the age of 18 and has used his experiences in a positive way to turn his life around to now help others!
He turned his own mental health, upside down, and now believes that everyone can!
I will share how I went from rock bottom to a fully qualified psychotherapist, ultra-marathon runner, mixed martial artist and soon to be published author, with an independent business, at just twenty-one years of age.
You will learn how to optimise your mental health, to make yourself formidable and competent in your work, while being whole and content, in yourself.
Who knows who you could become?
——————
About Charlie Carroll
Hosted by Charlie Carroll, BSc, MSc. Psychotherapist. Therapist. YourselfandMore. Accept. Integrate. Change.
M.Sc. Cognitive Behavioural Therapy (pending). B.Sc. Sport Psychology. Independent Jungian.
Charlie was diagnosed with bulimia nervosa at age eighteen at 6 foot tall weighing 53kg. Now, three years later, and fully recovered, he weighs 78kg. Beyond his disorder, he has found a way to live, and live well, surrounded by family and friends, appreciating everything life has to offer. He is now on a mission to help as many people as he can, not only through sharing his own journey but by also using the tools he has learnt whilst becoming a qualified Psychotherapist.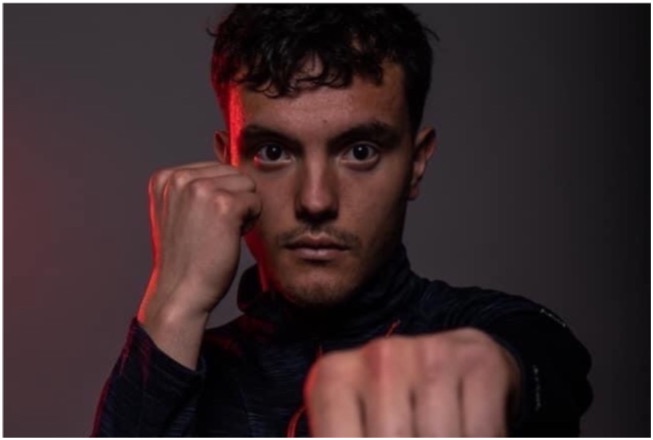 I can't begin to describe how Winners has restored my mental wellbeing. Chloe is supportive and tough in equal measures and has created a group of women that actively support each other.
What I like about Winners is the fact that it is women only. This gave me the confidence to give it a go. Winners has enabled me to feel more confident and I feel stronger. The classes mean a great deal to me. I have met new friends and we support each other.
Fitness is a big part of my life and Winners enables me to push myself and feel strong, which is what I need for my mental wellbeing. I'm seeing real results too which is amazing!!
Winners classes are amazing! As well as losing inches they help with my mental well-being. I always leave a class feeling so much better than when I went in. The feeling of accomplishment is immense and knowing you're also getting fitter, stronger and healthier is a bonus!!!