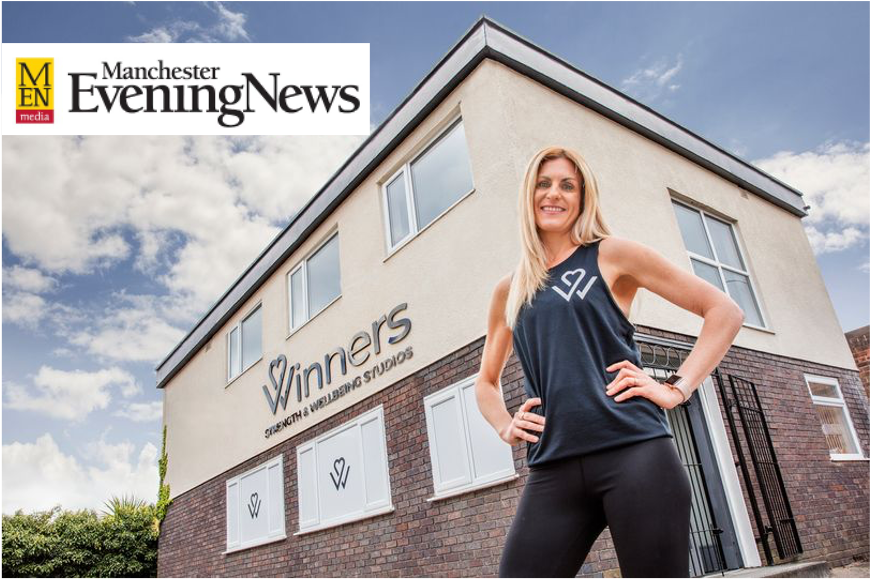 Stockport woman beats chronic back pain to open women-only strength and wellbeing studio
A Stockport woman has overcome chronic sciatica and mental health problems to open a women-only strength and wellbeing studio.
Now the mastermind behind the Cheadle project, Chloe Blair, is hoping her journey will be an inspiration to other women.
The Winners Strength & Wellbeing Studio on Stockport Road will offer seven class styles specifically designed for women, as well as wellbeing workshops.
For Chloe, the studio is the culmination of years of personal struggle.
"I had always been into fitness ever since I was younger, and one of the things was I knew that I wanted to help women," she told the Manchester Evening News.
"I had severe sciatica when I ran — it got to a point where I could not bend down, I would be walking down the street and my back would just go, and I couldn't even do any of the Joe Wicks workouts because I had trouble jumping.
"I had an MRI scan, loads of tablets thrown at me and acupuncture — but nothing worked."
To keep reading this article, click here:
https://www.manchestereveningnews.co.uk/news/greater-manchester-news/stockport-woman-beats-chronic-back-20630330
NEVER GIVE UP ON YOUR DREAMS